Printers
We offer a fantastic range of different printer models to businesses in the public or private sectors. Whether you are wanting a photocopier or a coloured printer, we can find the perfect model for you!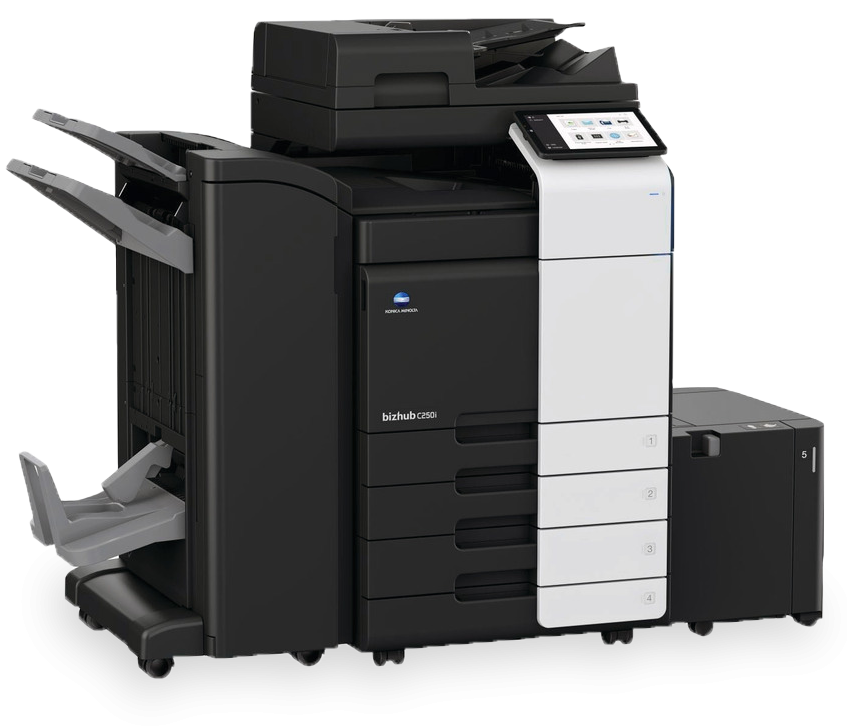 Office printers
We take pride in offering a diverse range of printer models; it allows us to be able to offer our excellent services to businesses in different industries. Every printer prints to a high standard, ensuring that all of your business documents look neat. Our printers are reliable, meaning you do not have to worry about quality or how long the printer will last before it needs replacing.
We offer Total Volume Plans (TVPs) with our printers to tie in a service and a rental contract. TVPs don't tie you into a long-lasting contract, they instead allow you to end the contract when the printer has reached its optimum volume. TVP allows you to monitor your cost per print, meaning you can carefully track your finances.
TVPs work by calculating an average of how much printing your business will do over a quarterly period. This average is used as a minimum to the billing, meaning if you go above this minimum, you will have to pay for the additional printing.
All Inclusive Cost
Bespoke Quotes
Wide Range of Printers
Get a Quote
Complete our online form to receive a free quote for your IT solutions.
Other Services
Do you have any printer or IT concerns? If so, check out our other services for the solution to your needs.