Printer Leasing in the UK
If you are looking to lease a printer, we offer a large range of high-quality printers that are perfect for any commercial environment. We lease our printers to a diverse range of businesses; whether you are a small business leasing a printer and carefully considering business expenses, or a business who does not want to pay a large sum to replace your broken printer, we can provide the perfect printer for your needs.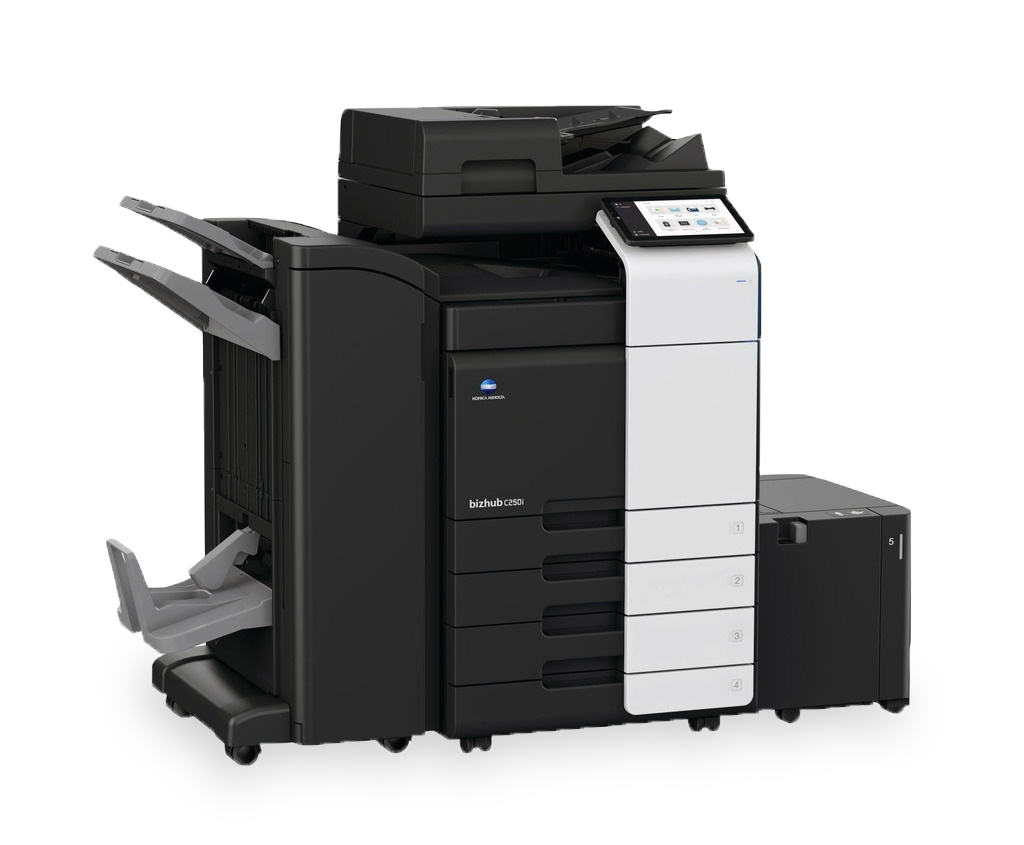 Printers to Rent in Yorkshire
Despite the recent jump to digital, many businesses still require access to a printer to complete daily activities. At CBS, we offer a wide range of printer models such as Xenox, Samsung and Konica Minolta at an affordable cost. On top of this, we also offer fantastic leasing options for short term and long term leases.
If you are unsure which printer to rent, we can advice which office printer would be cost effective for you. We can offer different solutions depending on your desired print speeds (pages per minute) and whether you would like coloured printing or black and white printing.
We offer Total Volume Plans (TVPs) with our printers to tie in a service and a rental contract. Unlike with most leasing businesses, our TVPs don't tie you into a long-lasting contract. Instead, they allow you to end the contract when the printer has reached its optimum volume. This allows you to monitor your cost per print, meaning you can carefully track your finances.
TVPs work by calculating an average of how much printing your business will do over a quarterly period. This average is used as a minimum to the billing. If you go above this minimum, you will have to pay for the additional printing.
Our TVP services will allow you to monitor the amount of paper used in your company to allow you to evaluate the financial and environmental impact of your printer. This will allow you to see if integrating one of our cloud-based document management systems reduces paper use and allows you to save money in the process. This helps you manage print services and understand your finances better.
All Inclusive Cost
Bespoke Quotes
Wide Range of Printers
Should I Lease A Printer?
There are many reasons to lease a printer, such as being a viable financial option for smaller businesses with an inconsistent money flow. Buying a can be a large investment that some companies simply may not be able to afford. Leasing a printer means you will be paying for a printer in small payments over a given time frame. This gives many companies breathing space financially, allowing them to continue with their daily tasks without the struggles of saving money to buy a printer.
If you are unsure about photocopy leasing, or the perfect printer for your business, contact us today to discuss your enquiry further!
Get a Quote
Complete our online form to receive a free quote for your IT solutions.
Other Services
Do you have any printer or IT concerns? If so, check out our other services for the solution to your needs.